Harpenden skinfold caliper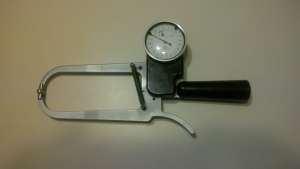 Further to the requests of our customer, the calibration of the Harpenden skinfold caliper was implemented to our Saguenay office, in Quebec, Canada.
The Harpenden Skinfold caliper is the most accurate skinfold caliper and is recognized as a internationnal reference.
Even at a respectable age, your Harpenden skinfold caliper can be calibrated and returned to its performances of origin.
No customs hazards and no endless turnaround.
Return delivery could be supplied at low cost.
You are looking for the best Skinfold Caliper?
Just order it from us.